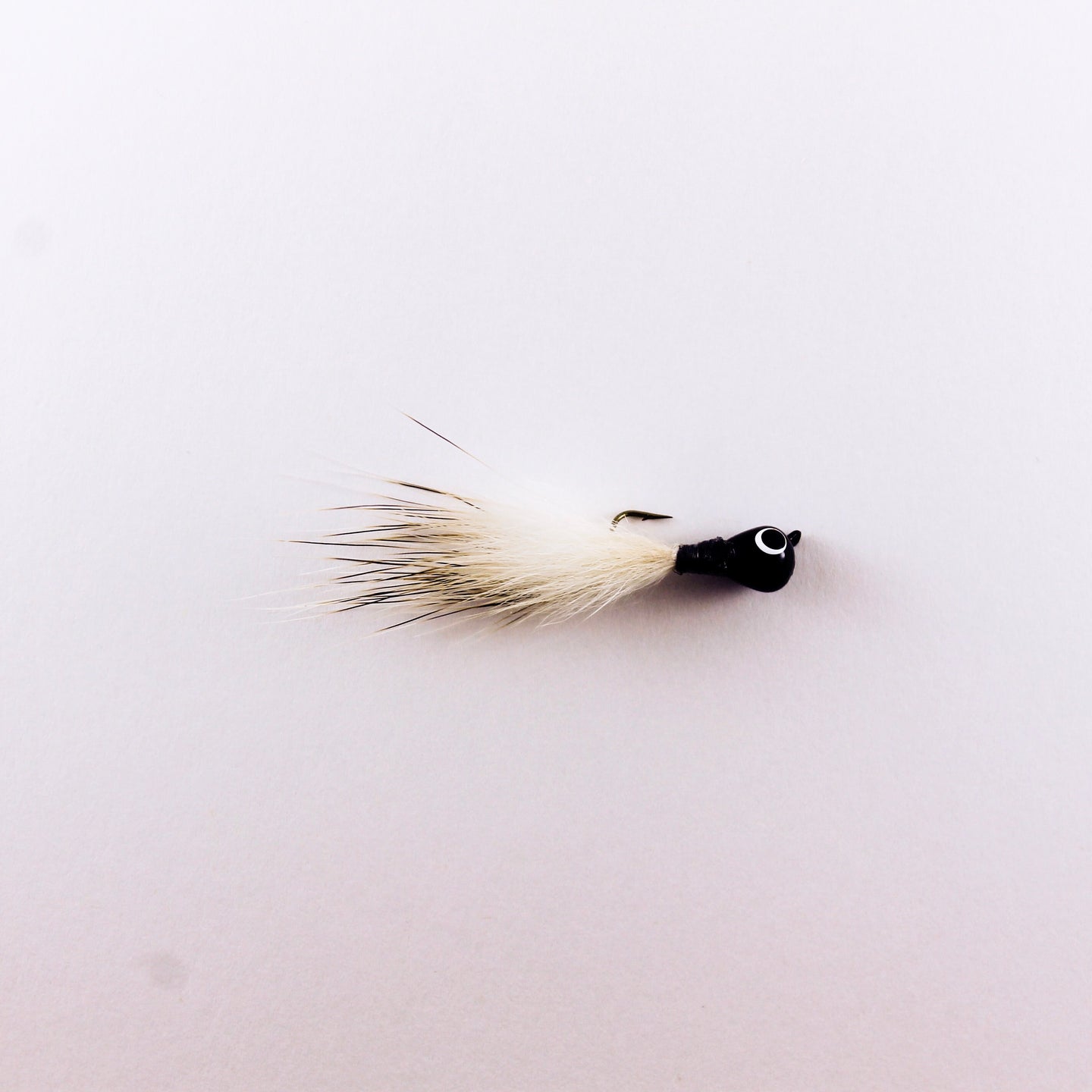 Black Badger (1/16oz)
Custom molded on Mustad hooks, hand dipped in vinyl paint, and finished with hand tied badger fur. Badger fur tails are unique in that they have a similar flow to marabou but with with a bit more stiffness like in a buck tail. The perfect in-between!
The 1/16oz Crappie Bomber is great for targeting Bluegill, Perch, and Crappie. Although panfish are the target species for our 1/16oz jig, under the right conditions it's also a great option for targeting shallow water walleye and bass.
Fishing Depth
Little to no current:   3-12ft
Current:   3-8ft
Species
Target:   Crappie, Bluegill, Perch
Bonus:   Walleye, Largemouth, Trout